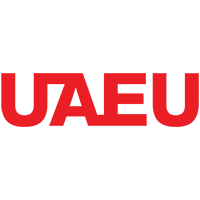 United Arab Emirates University
Bachelor of Arts in Linguistics Minor in Aphasia
The Minor in Aphasia is an 18-credit hour program. Its objective is to introduce students to the study of language breakdown in adult speakers, its assessment, and the basic concepts in language disorder treatment. The courses cover elementary brain structures and functions, general notions in communication disorders, and language representation and processing. The Practicum exposes the students to basic skills in clinical settings.
Program Objectives
Explain the causes of aphasia.
Recognize the importance of communication to well-being.
Examine the role that positive family and supporter involvement plays in recovery.
Develop a variety of techniques that enhance communication with those who are living with aphasia.
Program Learning Outcomes
Upon successful completion of this program, students will be able to:
Describe speech motor control and the effects of brain damage in a variety of neurological disorders focusing on aphasia.
Explain the communicative features of aphasia within the broader context of neurological disorders and diseases.
Develop the ability to identify these features.
Devise data collection and evaluation procedures in aphasia.
Summarize a range of intervention processes and management approaches in aphasia.
Apply basic problem solving skills in the clinical treatment of people with aphasia.
Required Credit Hours: 
minimum 18 hours