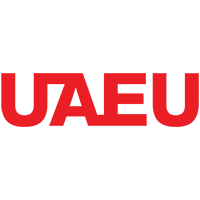 United Arab Emirates University
Bachelor of Arts in Mass Communication Minor in Journalism
The minor in journalism prepares students basic journalism skills in producing and presenting news projects, e.g. writing news stories, producing print, digital, and online journalistic works. It is an 18-credit hours program that cover core courses in news writing, news editing, news reporting as well as elective course to prepare the proficiency in information and data gathering, media law and ethics, audience effects research, media literacy and media critics. Its main objectives are to equip students with competency for successful careers in journalism, public relations and related areas.
Program Objectives
To provide students basic insight and understanding of principles and procedures in gathering, reporting and writing news and feature articles.
To develop proficiency and skill in the areas of content production for diverse and converged news media platforms.
To develop students' competence and ability in news judgment as well as awareness of the legal and ethical issues confronting the working journalist of today.
Required Credit Hours: minimum 18 hours