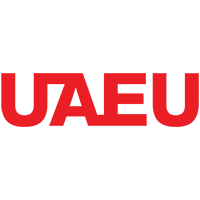 United Arab Emirates University
Bachelor of Arts in Mass Communication Minor in Leadership and Communication
The ability to communicate effectively is a critical asset for leaders in today's competitive and well-connected world. The minor in leadership and communication is an interdisciplinary program that covers a wide rang of courses including communication, marketing, management, public administration and social psychology. It provides students communication skills, marketing and managing strategies, leadership concepts and competency that are needed to prepares future leaders and decision makers in the UAE society and beyond.
Program Objectives
Demonstrate the ability to effectively apply communication skills and techniques in various communication settings and collaborative teamwork.
Demonstrate competency in research, writing, presentation and management skills that are required in the various components of leadership and society.
Demonstrate competency in criticizing societal issues and propose effective solutions using psychological principles and management and communication skills.
Provide students with strategies to handle the challenges associated with new and increasingly more complex leadership roles.
Required Credit Hours: minimum 18 hours