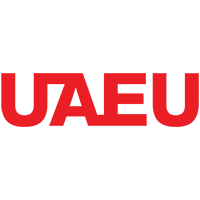 United Arab Emirates University
Bachelor of Arts in Philosophy
Philosophy trains students in critical thinking, ethical evaluation, logical analysis and conceptual creativity and develops high-level skills in reading, writing and verbal communication. The Philosophy Major is divided into three tracks: General, which comprises logic, history of philosophy, value theory, metaphysics and epistemology; Citizenship and Civil Society, which comprises political theory, ethics, concepts of civil society and the nature of citizenship; and Philosophy of Sustainable Management of Natural Resources, which critically examines environmental ethics and theory of nature.
Program Objectives
To enable students to understand the nature of rational argument.
To equip students with the skills to construct relevant, appropriate, rational arguments.
To provide students with the skills to apply knowledge acquired in the program to new situations
To imbue students with a sense of ethics and equip them with the theoretical tools to understand and apply ethics.
To equip students with the necessary skills to undertake independent research.
Program Learning Outcomes
Upon successful completion of this program, students will be able to:
Analyze the logical meaning of speech or text.
Construct rational and insightful argumentation that supports conclusions regarding concepts, theories and issues.
Critically compare alternative perspectives on a given problem.
Describe and resolve theoretical and practical philosophical problems and apply theory to specific cases.
Apply ethical values, both individually and in collaboration with others.
Use high levels of information literacy through independent research.
Discuss the history of philosophy, through the knowledge of some of its major figures, themes and methodologies.
Communicate effectively in both oral and written form to various audiences.
Use preparedness for continued reflective practice and lifelong learning.
Required Credit Hours: 
minimum 120 hours