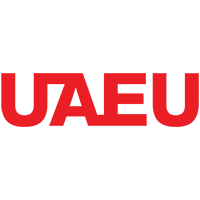 United Arab Emirates University
Bachelor of Arts in Philosophy Minor in Citizenship
The Minor in Citizenship critically evaluates historical and contemporary theories and applications of citizenship. It critically evaluates significant political theories, the role of government and the rights and duties of citizens. It investigates the roles of technology, culture and education in shaping the lives of citizens. It investigates the government structures and the role of the citizen locally and internationally.
Program Objectives
To understanding citizenship, government and political thought.
To provide students with skills in conceptual analysis, logical argumentation and written and verbal communication.
Program Learning Outcomes
Upon successful completion of this program, students will be able to:
Critically evaluate historical and contemporary theories and applications of citizenship.
Critically evaluate central political theories defining the role of government and the rights and duties of citizens.
Critically understand how technology, culture, information and education shape their lives as citizens.
Demonstrate an understanding of their own governmental structures and how the concept of citizenship is applied in the UAE.
Demonstrate an understanding of how citizenship is understood internationally and gain a critical awareness of how citizenship is understood and applied in other cultures
Required Credit Hours: 
minimum 18 hours