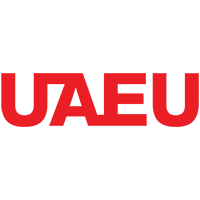 United Arab Emirates University
Bachelor of Arts in Political Science
The Department of Political Science offers B.A. in political science. Students can choose to concentrate their studies in international politics and political systems or in public policy and administration. The structure of the Political Science curriculum provides students with the theory and practice that enables them to explore the sub-divisions of the discipline: political thought, comparative politics, international relations, and public policy. The department offers students quality education that provides them with the required knowledge and skills to lead them to exciting careers in federal and local governments, research centers, international organizations, and media. The faculty in the department are active in scholarly research and publications, and are also dedicated to teaching.
Program Objectives
Provide students with essential concepts and principles in the various subfields of Political Science.
Introduce students to various theories and approaches to the study of politics.
Provide students with solid knowledge about factors that influence international relations and public policy.
Examine the nature and implications of the interactive relationships between domestic and international factors shaping political phenomena.
Equip students with competencies necessary for successful careers in politics and related areas.
Foster responsible citizenship.
Required Credit Hours: minimum 120 hours