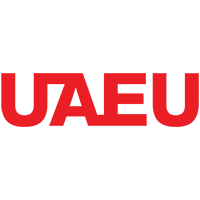 United Arab Emirates University
Bachelor of Social Work
The Bachelor of Social Work ( BSW) at The Department of Social Work is a professional degree in compliance with Global Standards of the international Association of Schools of Social Work (IASSW). The program aims to educate, train and prepare culturally competent generalist social work practitioners that promote social change and problem solving on the Micro, Mezzo, and Macro levels. The BSW program is conceptualized along Islamic principles of social solidarity, cooperation and mutual aid within an ecological/strengths perspective with a focus on the traditional Arab/Muslim family and the multicultural expatriate populations.
Program Objectives
To graduate entry level BSW practitioners that have acquired the knowledge, values, skills to practice with the multicultural populations of the UAE, the GCC and the global community.
To prepare students for professional practice, to conduct research/dissemination of findings, and for community service.
To enhance traditional values of volunteerism, social solidarity, cooperation and mutual aid through real world humanitarian experiences.
To prepare today's leader for professional practice and service in furthering a worldwide humanitarian and social development agenda to improve individual, children, family, groups and community's quality of life.
Required Credit Hours: minimum 120 hours