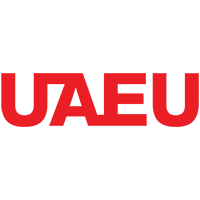 United Arab Emirates University
Bachelor of Arts in Sociology
The Department of Sociology offers B.A. degree in Sociology and a minor in Family Studies. Students require 120 credit hours to graduate. They can choose to concentrate their studies in one of three tracks: Development and Organizational Change, Applied Social Issues and Anthropology and Folklore. Sociology Department aims to prepare leading graduates in the field of sociology as well as to achieve academic excellence. It provides significant approaches through a spectrum of descriptive and analytical methods explicating global operations impacting localized realities represented in detailed case studies, narratives, life histories, discursive and non-discursive actions. These scholarly approaches help appreciate and understand the aspirations and challenges characterizing social life in the UAE.
Program Objectives
To introduce students to sociological Knowledge, methods, concepts, issues and topics that are relevant to the society.
To provide students with skills and tools needed to engage fieldwork and scientific research in the U.A.E society.
To train students to think critically in understanding, analyzing, and solving the social issues and problems.
To enrich students' imagination to understand social behaviors, actions, interactions, problems and policies.
To equip students with tools and skills to serve in government, private, and nonprofit organizations and institutions.
Required Credit Hours: minimum 120 hours