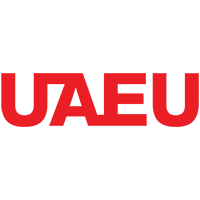 United Arab Emirates University
Bachelor of Arts in Sociology Minor in Family Studies
Family is the most important social institution. Healthy and happy families tend to produce persons who are able to enjoy their own lives and to contribute meaningfully to society. In today's culture, however, families struggle to sustain life-long commitments. The main rationale of this minor is to provide students with knowledge and skills that produce social researchers and practitioners, who are prepared for a career working with people—young and old; men and women; children, teenagers and adults. A focus of this minor is on the development of the individual in a family context throughout the life cycle.
Program Objectives
Explain important concepts, theories, and approaches related to the family studies.
Describe different settings of marriage, family patterns and family interactions.
Provide research methods skills used in the analysis of the family studies.
Evaluate various research efforts in the area of the family studies.
Apply family theories, perspectives, and approaches to everyday life experiences.
Required Credit Hours: minimum 18 hours