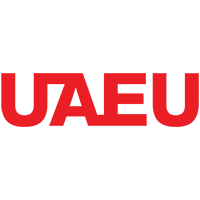 United Arab Emirates University
Bachelor of Arts in Translation Studies
The program responds to a growing demand for professional translators well-equipped with linguistic and cultural knowledge to meet the needs of the multinational society of the UAE. The program is designed to provide theoretical and practical training for students to become professional translators, and to introduce them to the requirements of specialized translation. The curriculum ensures students will have the required linguistic fluency and familiarizes them with problems they may face in English-into-Arabic and Arabic-into-English translation. It also introduces them to different ways of solving those problems in light of textual and extra-textual factors that may affect their choices. The curriculum includes various specialized courses such as legal, scientific, media, and business translation, as well as community interpreting. It also offers internship opportunities for students to train in different institutions around the UAE.
Program Objectives
Develop students' translation-oriented written and oral proficiency in Arabic and English.
Familiarize students with the theoretical aspects of translation and interpreting.
Develop students' skills in translating and interpreting texts of different types from English into Arabic and vice versa.
Produce translators with market-oriented skills and ethics.
Required Credit Hours: minimum 120 hours