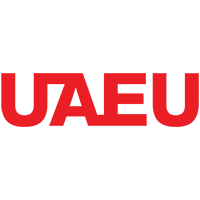 United Arab Emirates University
Bachelor Of Arts In Translation Studies Minor In German Language
Bachelor Of Arts In Translation Studies Minor In German Language
The Minor in German Language is an 18-credit hour program. It aims to equip students with basic written and oral skills in German language in a range of contexts. Students will have the ability to analyze and translate short texts from English and Arabic into German and vice versa. By the end of the courses, students should have acquired the skills necessary to take the relevant language exam at the Goethe Institute.
Program Objectives
Enable students to achieve language proficiency up to A2-level according to the European Frame of Reference for language learning (CEFR), which allows communicating appropriately in a variety of situations.
Familiarize students with the history and culture of German-speaking countries.
Required Credit Hours: minimum 18 hours