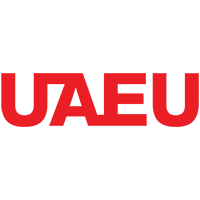 United Arab Emirates University
Bachelor of Arts in Translation Studies Minor in Korean Language
The Minor in Korean Language is an 18-credit hour program. It aims to equip students with basic written and oral skills in Korean language in a range of contexts. Students will have the ability to analyze and translate very short texts from English and Arabic into Korean and vice versa. By the end of the courses, students should have acquired the skills necessary to take an exam set by the Korean Embassy, entitling them to a certificate issued by the embassy.
Program Objectives
To enable students to listen to, speak, read and write Korean at beginner and advanced levels (Level 1 to Level 3 of the TOPIK (Test of Proficiency In Korean)).
To familiarize students with the Korean culture.
Program Learning Outcomes
Upon successful completion of this program, students will be able to:
Produce basic conversations related to daily surviving skills.
Demonstrate understanding of the contents related to personal and familiar topics.
Write simple and useful sentences related to everyday life.
Use formal and informal expressions according to the situation.
Use basic language structures necessary to maintain social relationship.
Identify aspects of Korean culture.
Required Credit Hours: minimum 18 hours