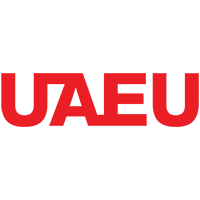 United Arab Emirates University
Bachelor of Arts in Tourism Studies Minor in Cultural Resource Management
This minor provides students with the tools to work in the public or private sectors in the UAE as well as other countries. Within the UAE, there is a growing awareness of the nation's rich cultural resources and a movement toward their preservation. Before preservation can occur, however, expertise is required in archaeology, historical preservation, and the place of Emirati and Arab culture in the world — the minor in Cultural Resource Management offers this much-needed knowledge.
Program Objectives
Preparing students for advancement in the field of Cultural Resource Management.
Introducing students to various concepts, methods, and techniques commonly used in CRM.
Promoting effective management of cultural resources.
Program Learning Outcomes
Upon successful completion of this program, students will be able to:
Recognize and explain patterns of change through the study of material culture and documents.
Develop familiarity with the special art, culture and history of the UAE and Arab Gulf region.
Identify methods of protecting and preserving architectural, artistic and cultural heritage.
Evaluate and appreciate the significance of heritage preservation in UAE and international contexts.
Required Credit Hours: 
minimum 18 hours